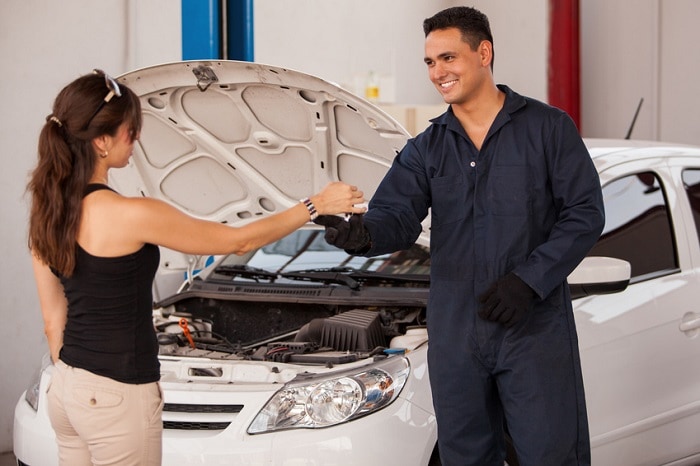 Here at our Chesapeake Genesis dealership, we care more about just helping you find a new Genesis car to call your own. We also want you to enjoy your driving experience for as long as possible, which is why we offer top-quality maintenance and repair in our onsite Genesis service center. Our trained and certified technicians take care of a wide range of automotive needs, including all essential car fluid replenishments.
The most common type of car fluid you need to stay on top of is your engine oil, which should be changed about every 3,000 to 5,000 miles. However, it's important not to neglect other essential car fluids if you want your Genesis to continue running smoothly.
Brake Fluid
Your car's brake fluid is what allows your brakes to create the hydraulic pressure that brings your car to a complete stop. The brake fluid runs through the brake lines to create an instant reaction with the other brake parts. Having reliable brakes, and thus having a safe car, depends on your brake fluid. As a general rule of thumb, you should replace your car's brake fluid with a fresh supply about every two years.
Transmission Fluid
Similar to the engine, your transmission needs proper lubrication to avoid fatigue and having parts break. To prevent unnecessary wear on your transmission, it's important to replace your transmission fluid about every 30,000 to 60,000 miles. For more information, contact our Genesis car technicians serving Virginia Beach, VA here at Genesis of Western Branch.
Coolant
Also called antifreeze, this fluid keeps your car's engine at a safe temperature at all times. If you run out, you risk your car overheating during the summer or freezing during the winter. This service also varies widely among models and drivers, so refer to your owner's manual on the frequency at which you need to stay on top of your coolant levels. We're also happy to help.
To keep your car running smoothly, schedule your service appointment at Genesis of Western Branch today! We look forward to your visit!