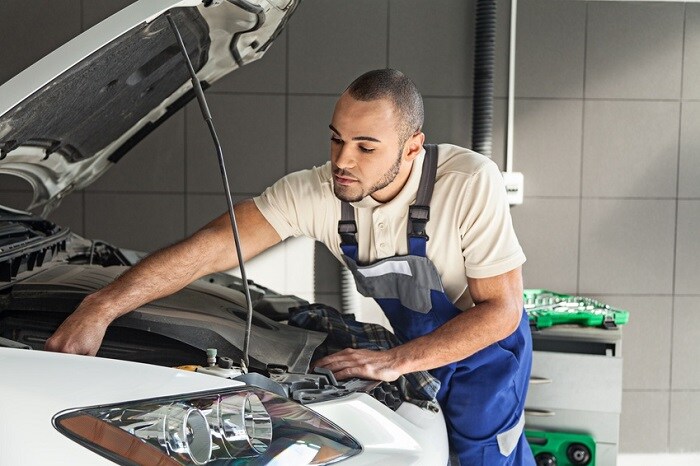 As the summer heat cranks up, you can count on Genesis of Western Branch to keep you cool. Did you know that high temperatures can do a number on your luxury car? Whether you're heading out for a long road trip or merely want to double check your A/C, our Chesapeake, VA Genesis dealership has you covered.
A/C Inspection
If you notice that the air in your vehicle isn't blowing as cold as it once was, or that there is a musty smell in your cabin, stop by Genesis of Western Branch for an A/C inspection. Our trained techs will review your A/C system and look for any leaks or damaged elements. We keep plenty of genuine Genesis parts on hand, so we can quickly repair your air conditioning unit and get you back on the road.
Battery Inspection
Summer is rough on batteries. As the air outside heats up, so does everything under the hood of your car. The higher temperatures can cause corrosion on your battery, evaporate the fluid, and weaken the charge. With a battery inspection, we will clean off the corrosion and connectors, recharge your battery, or recommend a replacement if needed.
Coolant Replenishment
Keep your engine cool by ensuring that your coolant is full of quality fluid. Our Genesis service center near Virginia Beach, VA offers coolant flushes. This small task should be performed roughly every 30,000 miles. However, often just topping off the fluid is enough to get you back on the road.
Don't let the summer heat get you or your Genesis down. Stay cool by taking advantage of the summer services offered at Genesis of Western Branch. Our friendly technicians are here to accommodate all your automotive needs!