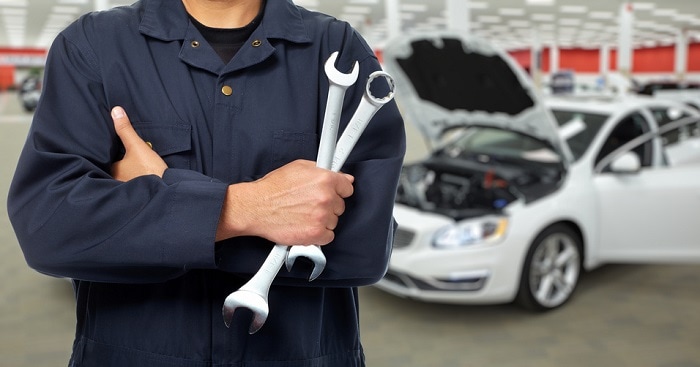 If you're looking for skilled Genesis service and repair, our team is more than equipped to help. At Genesis of Western Branch, our auto body shop is well-known throughout the Chesapeake area for phenomenal quality and a wealth of automotive knowledge.
What Is an Auto Body Shop?
So, what can you expect from our auto body shop serving Chesapeake, VA? If you've been in a collision, we offer expert car repair, cosmetic issues, and more to fix the damage. Furthermore, we use all OEM parts when repairing your vehicle. While we are more than equipped to handle part repair and replacement, we also have the gear and skill to fully repair a wide variety of exterior damage. The maintenance professionals in our auto body shop have expertise in providing hail damage repair, fender repair, bumper repair, auto paint repair, paint-less dent repair, and aluminum repair. On top of that, we also provide a wealth of auto collision and dent repair services that can ensure that even after an accident, your Genesis vehicle will continue to turn heads and draw attention.
Benefits of Working with Genesis of Western Branch
Free estimates
Car rentals and towing services
Lifetime warranty
Insurance partners
Payment options?
Genesis of Western Branch in Chesapeake, VA
Beyond just our auto body shop, we also provide a number of additional maintenance services that run the gamut from motor oil changes to transmission flushes. At Genesis of Western Branch, both our team of Genesis car dealers and our staff of auto body and maintenance professionals can help you enjoy the best driving experience possible.