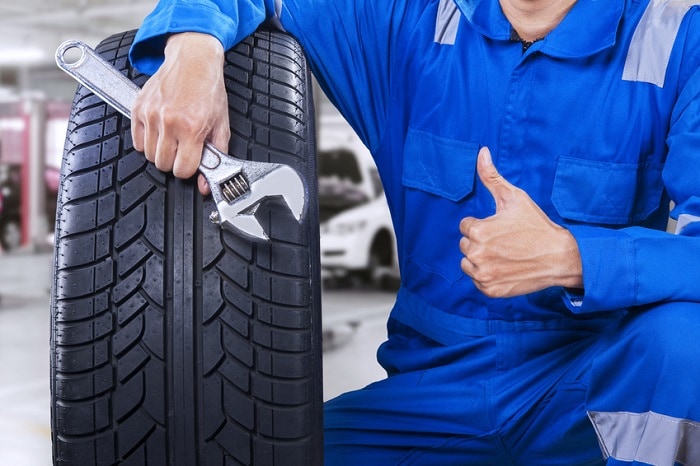 For parts that are so integral to any vehicle, many of us can get a little lazy when it comes to tire maintenance. Sure, if you get a flat, you'll have to get it fixed. When it comes to tire pressure, rotation, and general inspection, it can be easy to let those slip by. Here at Genesis of Western Branch, we know that a little bit of care on a regular basis can help your tires last longer, and we're here to help with quality Genesis service.
Tire Service in Chesapeake, MD
Virginia Beach drivers can take their Genesis G90 or Genesis G80 to our onsite service department for routine tire maintenance. What exactly can we do for you? Sometimes, improved performance for your car can be as simple as checking the tire pressure – when tire pressure is inadequate, it can decrease mileage, decrease performance, lead to premature wear, and more. We'll ensure all four tires contain the proper air pressure levels.

As far as tire longevity goes, tire rotations are key for your new Genesis model. This means each tire will be removed and checked for wear. Then, our technicians will determine the best repositioning to help your vehicle's tires wear more evenly. Ideally, tire rotations should be done every 5,000-7,000 miles, and our Genesis service technicians can do this easily when you're here for an oil change or other scheduled maintenance.
The last thing our experts can do for your tires is to perform an inspection to check for uneven wear, worn-out treads, possible leaks, and other problems that can make driving more dangerous. They'll let you know when it's time to repair or replace so that you can drive as safely as possible.
Genesis of Western Branch in MD
The luxury and elegance of a
Genesis car
deserve a driving experience to match, and tire maintenance makes that possible! Schedule an appointment here at Genesis of Western Branch serving Chesapeake and Virginia Beach, VA as soon as today for your next tire service!