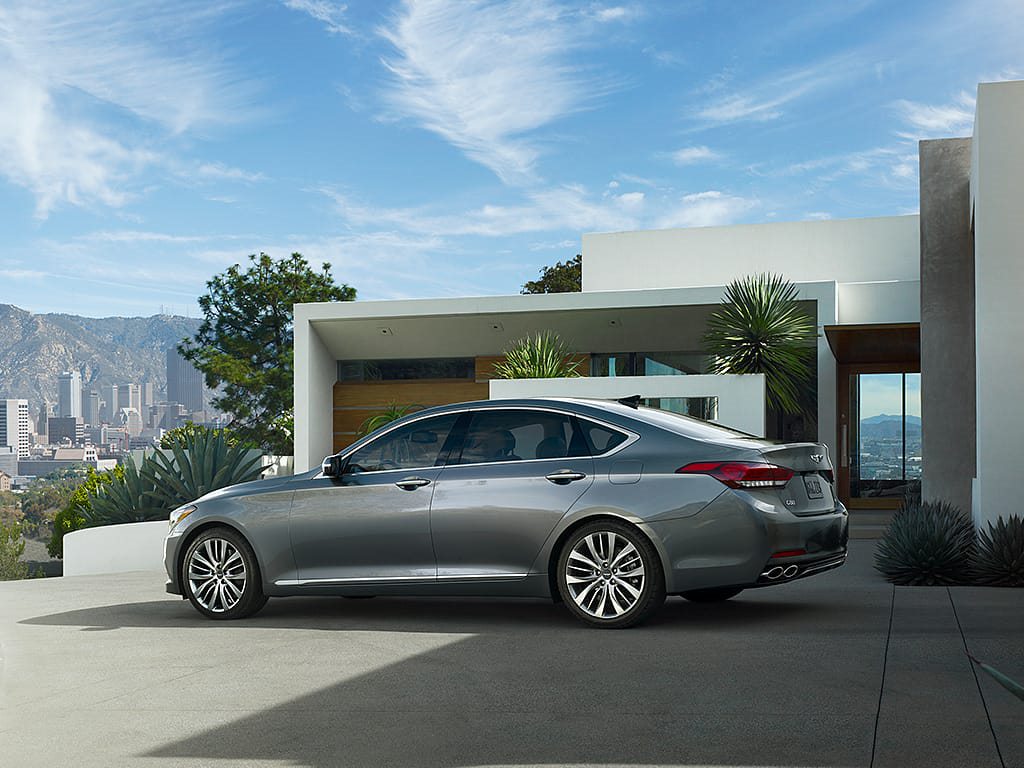 It can be hard enough deciding between all the great 2020 Genesis models, not to mention all the other cars on the market. Sometimes a direct comparison on some of the points that matter can help drivers choose which vehicle is right for them. Today, we're comparing the 2020 Genesis G80 to the 2020 Audi A4.
Power and Handling
One of the reasons customers love our cars is for the great driving experience. So, how do these models stack up when it comes to power and handling? For starters, every engine option in the 2020 Genesis G80 produces more horsepower and torque than the Audi A4. While the Audi model maxes out at 248 horsepower and 273 lb-ft of torque, the Genesis G80 can produce anywhere from 311 to 420 horsepower and 293 to 383 lb-ft of torque, depending on which engine you select. Add in a longer wheelbase and wider space between wheels for better handling and stability on the Genesis car, and it's clear which you'll enjoy driving more!
Safety and Reliability
Of course, as much as you want to enjoy your ride, you also want to be safe! According to the National Highway Traffic Safety Administration, the 2020 Genesis G80 equaled or surpassed the 2020 Audi A4 in ratings on front and side impact crash tests, making it the safer model in a collision. And if you want to keep driving your new car for years to come, you can take advantage of the five-year/60,000-mile Genesis G80 warranty, which covers you for longer than the Audi model's four-year/50,000-mile warranty.
Genesis G80 for Sale near Norfolk, VA
These are just two key areas that make the Genesis G80 a better choice for local drivers. And if you ask one of our expert Genesis dealers, they can give you a lot more reasons to fall in love with this remarkable Genesis car. Norfolk, VA drivers can call Genesis of Western Branch to learn more about the 2020 Genesis G80 or even set up a test drive.